Engraving Gallery: Guns
Hand Engraved by Steve J. Lindsay
The below photos are detailed and may take some time to load.

Winchester Model 21: Banknote scroll design engraving and combination banknote and bulino (stipple) engraving pheasant scene.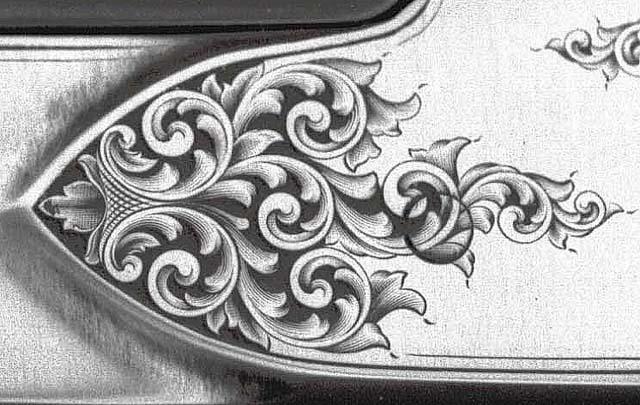 Email: slindsay@lindsayengraving.com
Web: www.lindsayengraving.com
Hand engraving tools air graver air chasing graver jewelers tools jewelry repair gravers wood carving engraving school western engraving firearms engraving gun engraving.